Safety Steel Toes
A. Lyons & Co. has an unique relationship with manufacturers abroad; this advantageous relationship makes sourcing for U.S businesses straightforward and virtually worry-free.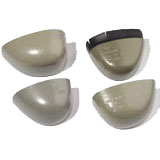 One of our highly desired products for businesses of all kinds are our steel toe caps for steel toe shoes and boots. Our safety steel toe caps are manufactured in China and exported all around the world. They are versatile and fit into most industrial grade boots and shoes.
Our steel toe caps can also be specially ordered with PVC strips and a coating according to specifications. In addition to these add-ons we also offer our customers the following options:
Composite Toe Caps
Steel Midsoles
Metatarsal Protection
We are committed to quality, value, the best price, and on-time deliveries. For eighty years we have made it our goal to be a solid partner for small and mid-sized businesses. We strive to make importing overseas as streamlined as possible, so you don't have to deal with it! We can have mill shipments drop-shipped directly to your warehouse in FCL or LCL quantities.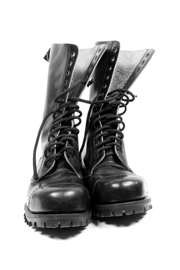 If you have any questions about the steel toe products we supply or any other products we offer please do not hesitate to call us at (978)526-4244 or email: info@alyons.com and one of our knowledgeable and friendly staff members will be happy to assist you.