Non-Woven Fabrics, Custom Felt, Custom Cordura, and More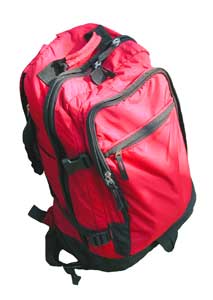 A. Lyons offers an array custom fabrics that can be used in several different applications. We pride ourselves on being able to understand and anticipate the needs and wants of our consumers before an order is even placed. Our non-woven fabrics, polyester, custom felt, cordura nylon and the other assortment of fabrics we can provide for you are sure to be the ideal options for any of your fabric needs.
The fabrics that we source and supply can be used in variety of different ways. These include, but are certainly not limited to: luggage, outdoor gear, footwear, backpacks, military apparel, laminated products, and office furnishings.
At A. Lyons, we are committed to quality, value, the best price, and on-time deliveries. For over eight decades we have made it our goal to be a solid partner for small and mid-sized businesses. We strive to make importing overseas as streamlined as possible, so you don't have to deal with it! We can have mill shipments, drop-shipped directly to your warehouse in FCL or LCL quantities.
If you have any questions about the fabrics we supply or any other products we offer please do not hesitate to call us at (978)526-4244 or email: info@alyons.com and one of our knowledgeable and friendly staff members will be happy to assist you.
Whatever the need, we work with our customers to provide the right type of fabric.